Day 3: Exploring, Riding and Programming
Day 3 started with English classes. The Rabbits continued their work on water, producing posters about the water cycle, ways to save water, and interesting water facts.

The Ducklings finished creating sea animals, then started learning about sports. They then created their own sports (including Crazyball, Tomato War and Animalswim).

In the last part of the class, the two classes presented their work to each other. There was a lot of great English used here, and the students loved learning from each other!
The Chipmunks went out to the farm to meet the animals they had been learning about, and had a wonderful time feeding the goats, including the newest one!

After lunch, it was time for the first day of activities. The horse riders all enjoyed themselves, with the younger riders taking part in mini races, while the older ones went hacking in the beautiful Gredos countryside.

In robotics, the children all looked very hard at work! María told us later that she has designed a keyring which the instructor will print on a 3D printer – I can't wait to see it tomorrow!

The Explorers worked in teams on an orientation and problem-solving task, racing to be the first team to unlock their treasure chest.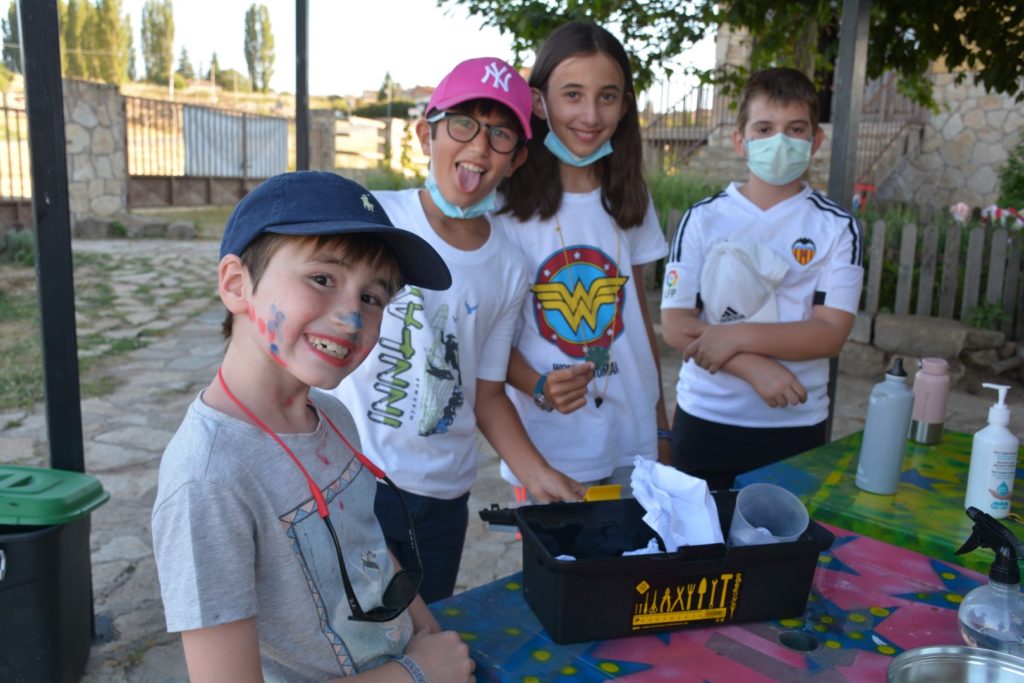 More of the same to come tomorrow! Some very tired campers today, although they've still found the energy to go out for their night game. The fun never ends!
Instagram
Instagram has returned invalid data.