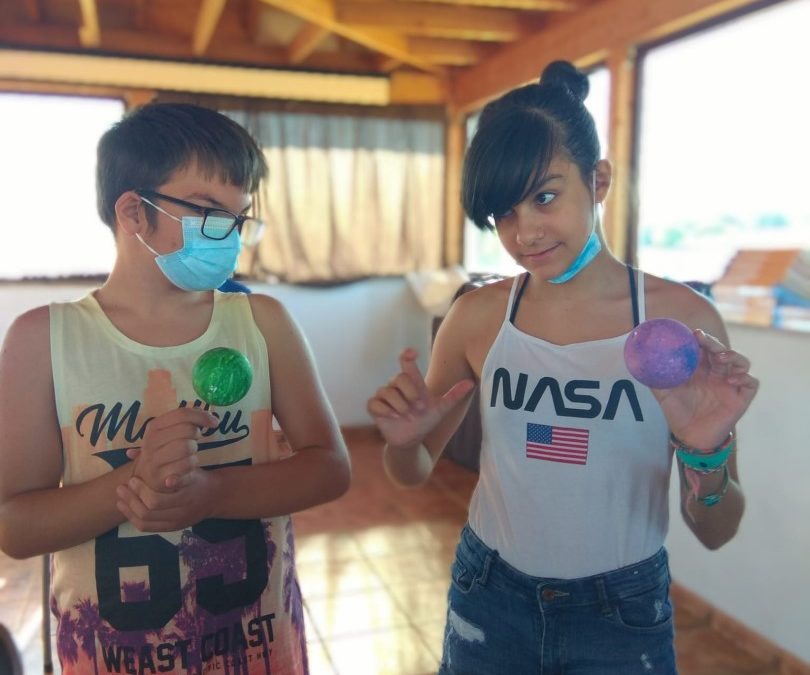 Day 8: Looking to the future
The campers' last English class saw them working together to prepare a time capsule for next year's camp. The Rabbits and Ducklings worked together to write notes (after the Rabbits finished their planets from yesterday) and make small objects, while the Chipmunks made the capsule itself.
After the mid-morning snack, it was time for a trip to the river. The water was very cold, but a lot of us enjoyed a quick dip, with some looking for fish, others playing games on the riverbank, or just relaxing (even sleeping!) in the shade.
Before heading back for lunch, it was time to bury the time capsule.
After lunch it was time for paintball, and all of the children had a great time firing eco-friendly paintballs in the battle field! After dinner it was time for the last night game (tomorrow will be the party instead of a game!) and everyone was very ready for bed by the end of the day.
Instagram
Instagram did not return a 200.