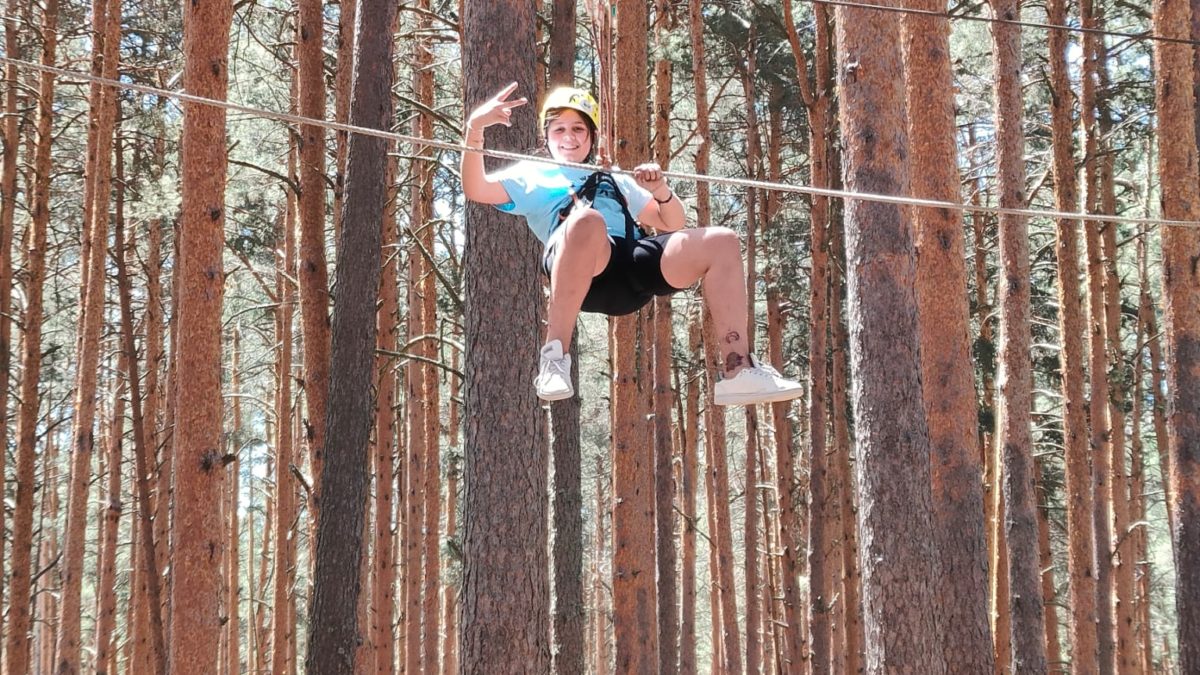 Day 5: Adventure Park!
All our campers woke up to a day of excitement as we were headed to the Adventure Park in the heart of the beautiful Gredos mountain range.
Everyone was divided into two teams and had the chance to practice their aim with archery and challenge themselves in the tree rope obstacle course. Though some were scared they conquered their fears and successfully completed the course, proving they can do anything they set their minds to!
After the Adventure Park, everyone hiked through the picturesque woods and stopped by the river to have a lunch of pasta salad and melon for dessert. Once they had finished everyone jumped into the cold water and splashed around, and they even found a blue lobster!
When all the children returned to the farm house they were exhausted but still ready to continue playing some games. This time it involved two teams and swimming noodles and the students ran around the field fighting each other until there was only one person standing.
Our campers ended the day with a diner of vegetables and meat with watermelon for dessert. To end the day, all the children put on their pyjamas and had a movie night on the big screen. It was the perfect finale to our Sunday Funday!
Instagram
Instagram has returned invalid data.