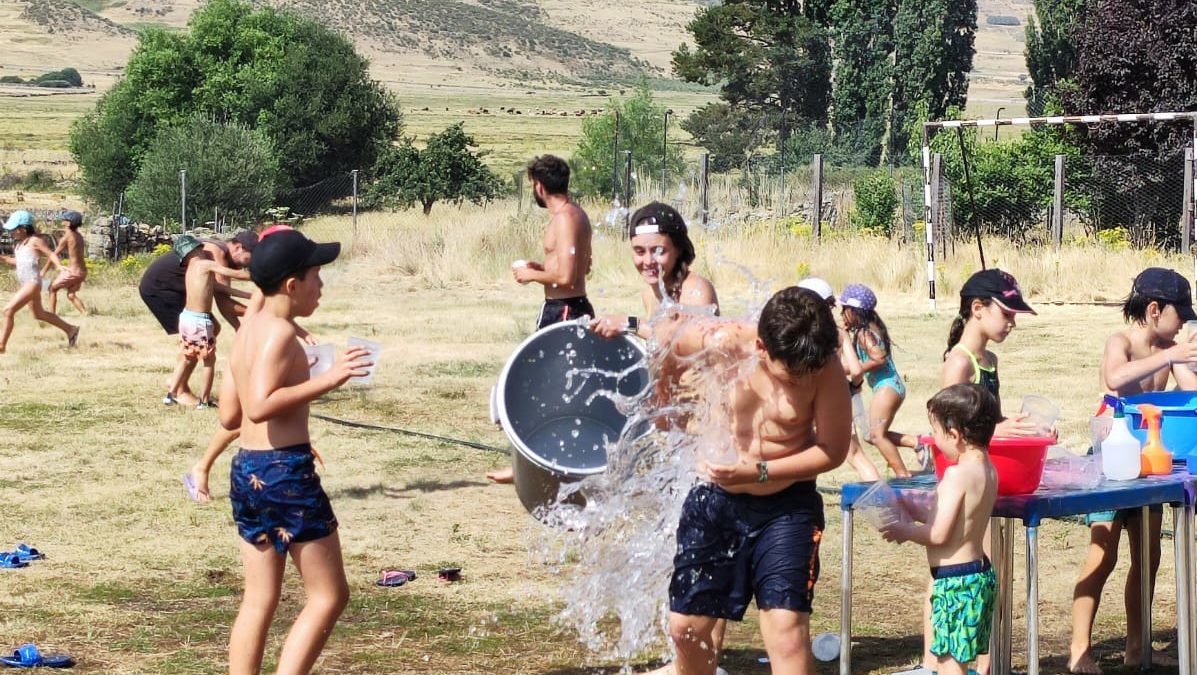 Day 6: Paella Day!
The day started with more English classes. The Rabbits and the Ducklings finished their group projects and presented their posters to each other. The students voted on their top 3 and the team with the most points received coins. Afterwards, the Rabbits put into practice some vocabulary by drawing words with their eyes closed. Then, they studied places around town and directions and practiced them in different situations.
The Ducklings competed in a Scavenger Hunt to find pictures of fruits and vegetables and match them to the written words. The fastest team received a reward. Then, the students learnt new vocabulary adjectives of flavour and worked together to categorize their favourite foods according to how they taste. To finish, they played headbands, where students wear a food card on their head and try to guess what they have by asking yes or no questions.
The Chipmunks continued working on their alphabet tree using colourful pipeclearner to make the shape of letters. After that, they learnt about body parts using a picture of an animal. In addition, they did a wordsearch on farm animals. The final activity of the class was a physical game in which they played musical statues.
Today was a special lunch of delicious, homemade paella followed by melon for dessert. After, it was time for the final excursions for our Explorers and Horse Riders. Explorers had a fun afternoon playing water games first and Archery Tag afterwards. The Horse Riders got to spend time with their favourite companions, grooming them and taking another scenic route through the woods.
After everyone returned to the farm house, they enjoyed a dinner of fish soup and potato omelette with pudding for dessert. Later they played games outside in the dark. Everyone is excited for another day of swimming tomorrow!
Instagram
Instagram has returned invalid data.