Day 9: Baking and ball games
Monday Monday…
The campers started their day with some exercises in the garden, finishing with the plank – the monitors joined in too!
Classes today were about plants and insects. Rochelle's students impressed her by learning the chemical equation for photosynthesis. They then played games to review insect names.
In Ted's class, the two-weekers looked after their new classmates. Álvaro in particular did a great job of welcoming the new students to the class. They finished the class with a game of musical chairs to review the day's vocabulary, and after a closely-fought contest, Rodrigo won and Víctor came second.
In Kat's class, Miguel showed a fantastic level of vocabulary when naming insects. After learning about parts of insects' bodies, the students drew various bugs and creepy crawlies. I was amazed at their artistic talents! Baeza's picture in particular was wonderful.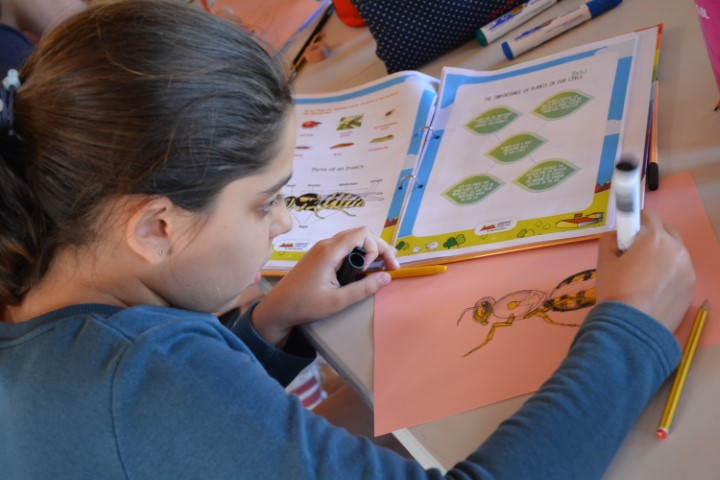 Jess's class talked about different fruits and vegetables, and tried to remember a long shopping list. Olaia did really well! Dani showed off his vocabulary by naming a lot of fruits! Juan also showed a lot of enthusiasm in his first English class at camp.
Paella for lunch! The children loved that, and a lot went up for second and even third helpings! Rafa and Antía had a little siesta – tired out after the long first week.
After lunch, the sky was full of big black clouds, so we stayed inside for afternoon activities. The campers made cakes, which I'm really looking forward to trying!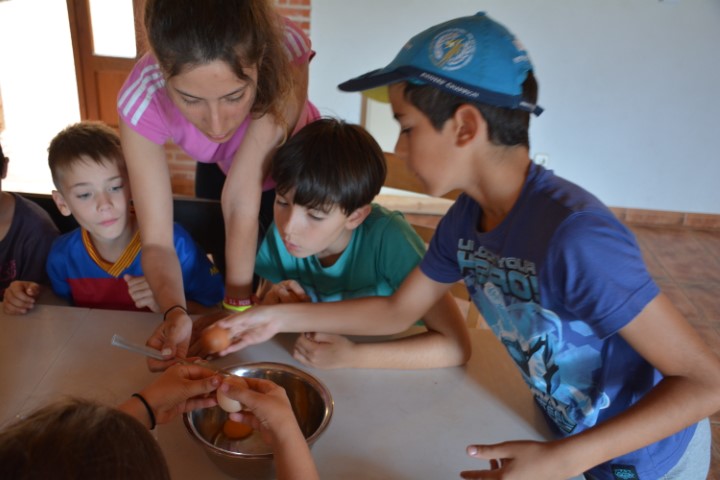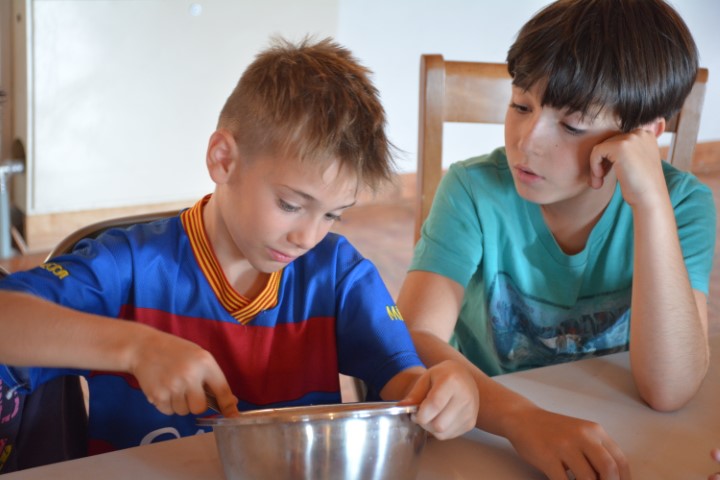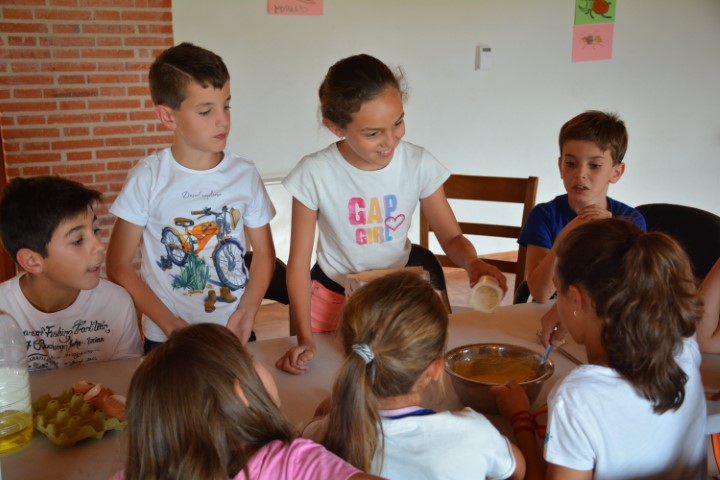 They also played coordination games, including a hand-tapping game which Mario and Lucía M were very good at!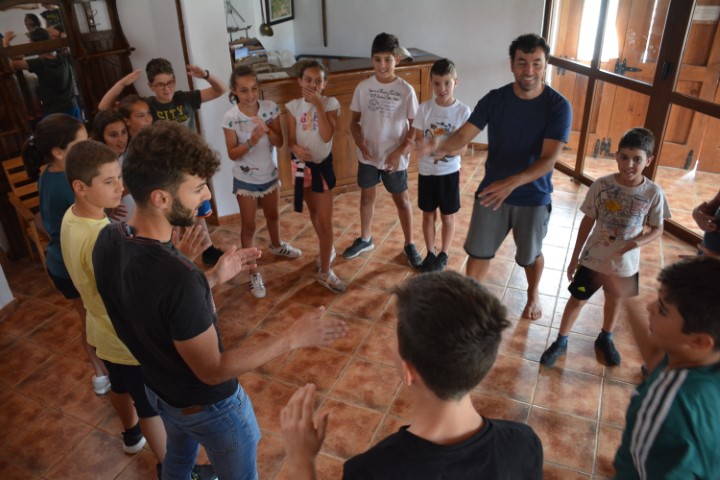 After their snack, the weather had cleared up so everyone went outside for a dogeball-style game. There was a lot of laughter and great teamwork!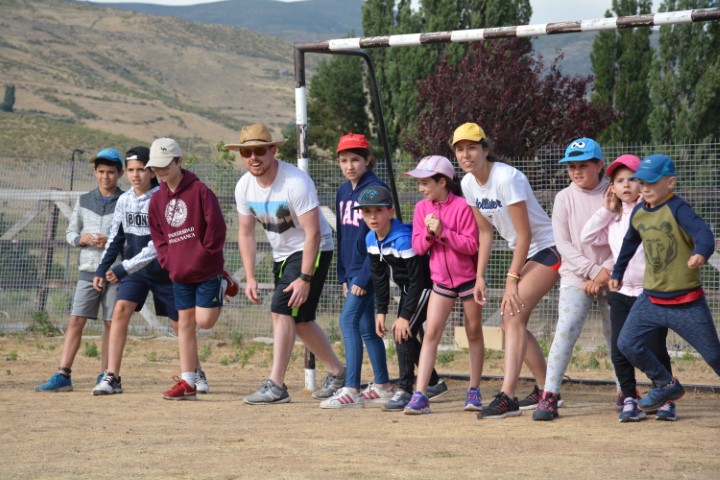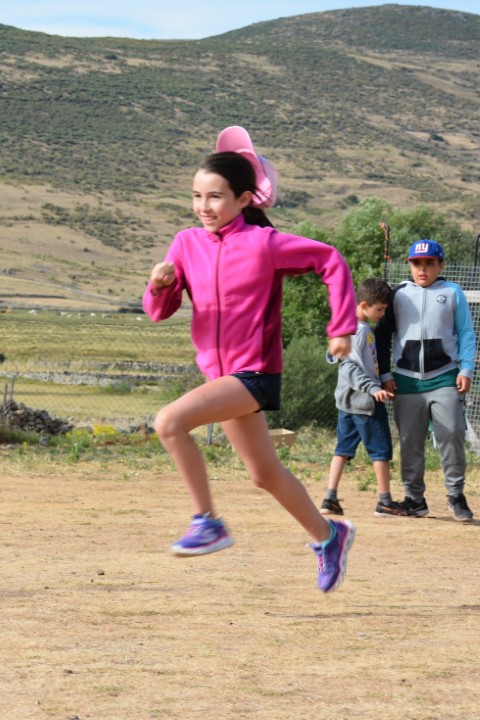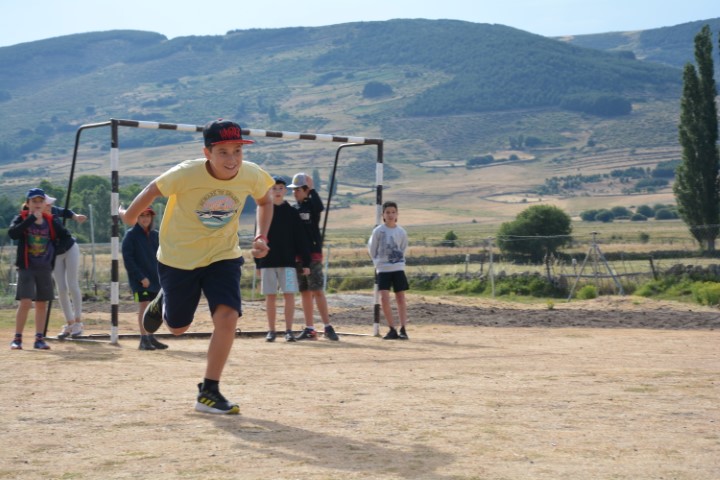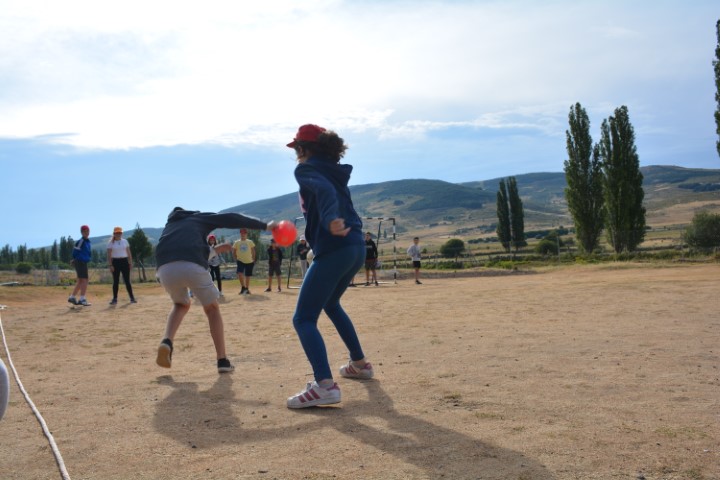 Now the campers are reading the letters from the mail box – there's a lot of laughter from everyone! A great start to the week!
Midleton School Blog

Instagram
Instagram did not return a 200.
Tags