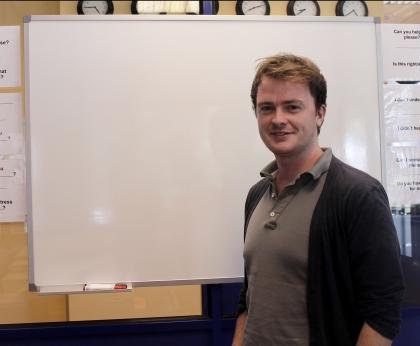 Joe Murphy's Profile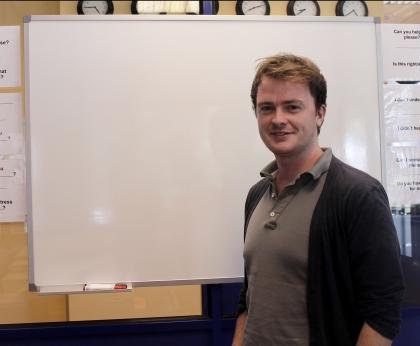 Place of Birth: Dublin, Ireland
About me: I was born in Dublin into a family of 6 (plus 4 cats). My great granddad was a lion tamer so I am cat-mad. I graduated from NUI Maynooth with a BA in Spanish/Geography –coming to Spain for Erasmus and 5 years later I'm still here.
Favorite book: The Boy in the Striped Pyjamas
Favorite film: Jurassic Park
Favorite food: Anything with Brocolli – s Sunday Roast?
Hobbies: I'm a huge athletics fan –reading, watching, and participating. I like (trying) to ook and bake.I like browsing old bookshops at the weekend. I buy 3 books a week!
What do you like most about teaching English?
That every day you get to teach/do something different and you can see your students improving with every class.
What is the best moment in your life so far? Seeing/Holding my beautiful baby niece for the first time
What would be the first thing that you would buy if you won the lottery?
Right now? A duvet made of feathers because it's getting ever colder every night.  Or a new phone… depends which store I passed first.
Midleton School Blog
Instagram
Instagram has returned invalid data.