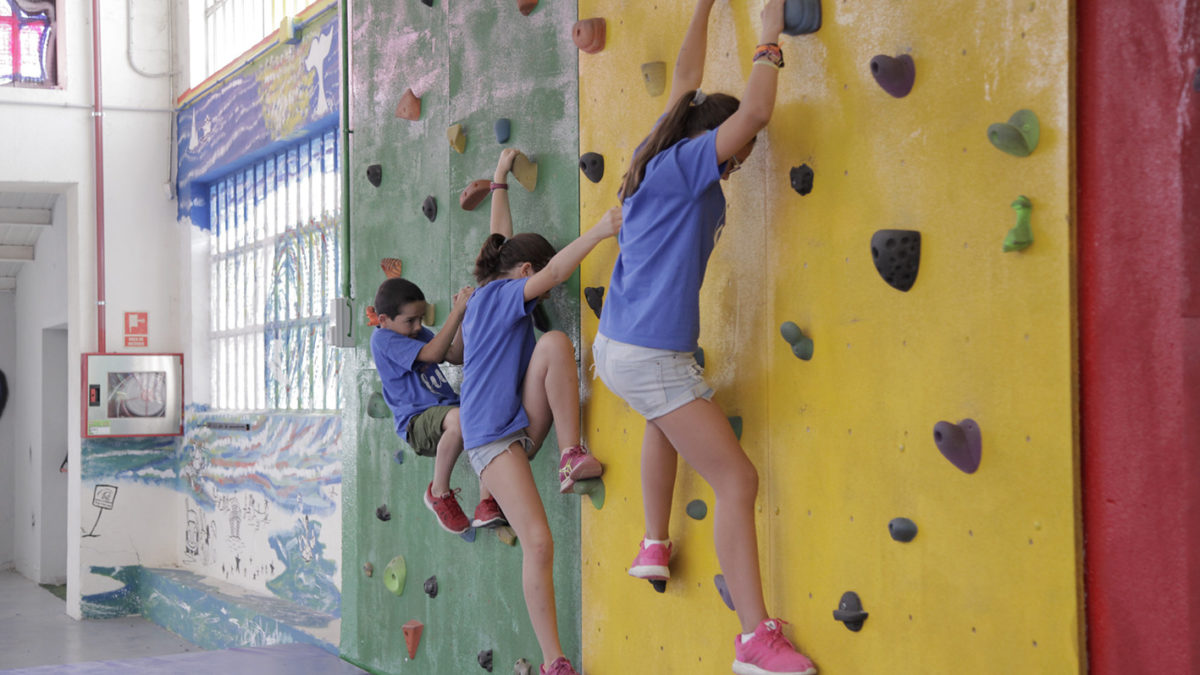 Day 14 – Adventures in Ávila
The final full day of camp! How did that happen?!
Straight after breakfast we set off for Ávila. The kids all sang all the way on the bus (and in English – I'm amazed how well they know the lyrics to so many songs!). When we arrived, we sat and had a quick snack on the grass just in front of the walls, before setting off to explore. It was a hot day so we made sure to stop a lot for water breaks!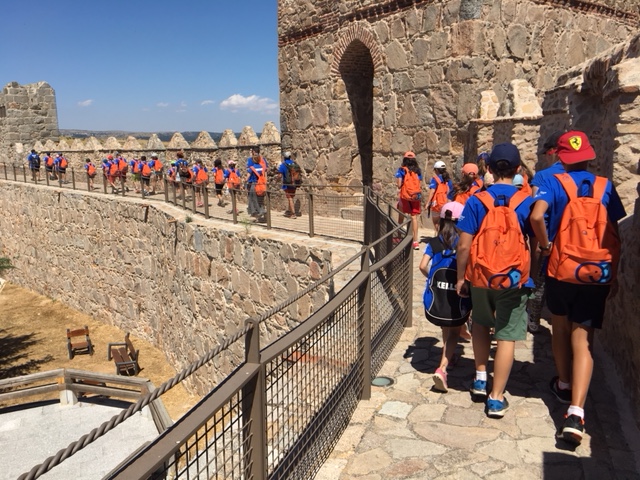 From the walls, we went to the gift shops – a lot of you parents can look forward to gifts when you see your children tomorrow! They're all very generous, I think most of them bought more things for other people than they did for themselves.
We walked to a park where we sat in the shade and had lunch. Then for part two of the adventure – climbing! Although when we arrived, the campers were amazed to see so much more than just climbing. They got to try out the high ropes, the zip wires, climbing, and callisthenics (if you're unsure what that is, they'll be able to tell you all about it!). These photos should give you an idea of just how much fun they had – and how skilled they were at everything!
On the way home, at least five fell asleep on the bus. It had been a long day, at the end of two very busy weeks!
On arriving home, the children went to pack their suitcases ready for tomorrow, before our favourite meal of the week – barbecue! And even better today as it was washed down with some delicious ice cream. This was followed by the party – more singing and dancing, rounded off with a group rendition of All You Need Is Love. The children were all happy, but a little subdued – they're all looking forward to seeing you all tomorrow, but are definitely sad to be leaving camp!
See you all tomorrow 🙂
Instagram
Instagram has returned invalid data.